ANNUAL JOHN BORBONUS MEMORIAL
The John Borbonus Tournament
The following link to sign up for this years event – Enter team into the John Borbonus Memorial Golf Tournament
On April 12th, 2007, SPC John Borbonus was killed while serving in Baghdad, Iraq.  John was on his post manning an M240 machine gun when he noticed a dump truck filled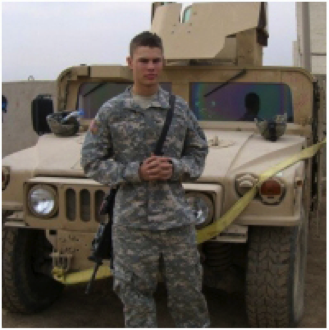 with explosives speeding toward his patrol base. Without hesitation, John shot the driver, therefore stopping the dump truck from entering their patrol base. Yet moments later the dump truck exploded taking down the post that John and another soldier were on. While the explosion killed John and a couple of others in his squadron, his bravery saved the lives of everyone else at the base.  John served with the Bravo Troop, 1st Squadron, 40th Cavalry (ABN), 4th Brigade Combat Team (ABN), 25th Infantry Division, and was awarded with the Purple Heart, Bronze Star and Silver Star for his heroic actions.
John was the only son of Hans Borbonus, the owner of Falcon Crest Golf Club.
13TH ANNUAL JOHN BORBONUS MEMORIAL GOLF TOURNAMENT
Falcon Crest Golf Club hosts this event every year in honor of SPC John Borbonus. This event will take place on Saturday, May 11, 2019.  It is held on May 11 since this is John's birthday.  The tournament is a four person scramble. You may register individually or as a team of four. If you register as an individual we will place you with a team.
Tournament registration will begin at 7:00 am and a continental breakfast will be provided.  Flag raising ceremony will begin at 8:30am, followed by player aucation, and the tournament will tee off at 9:30 am.  Go to this link to sign up: https://johnborbonusmemorial.maxgiving.com/
Before the shotgun start there will be a live auction of players from the Men's and Women's golf teams and possibly some local celebrities.  This auction is a fun and interesting twist to the tournament. Always better to have an extra person on your team to make that putt!
All proceeds from the day will benefit the John Borbonus Memorial Foundation, a proud sponsor of IVAL Brave Heart and the Boise State Golf Programs.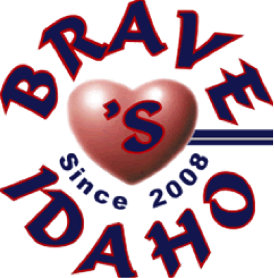 JOHN BORBONUS MEMORIAL FOUNDATION
Since the beginning of the John Borbonus Memorial Foundation it has donated over $130,000 to the following groups:
BO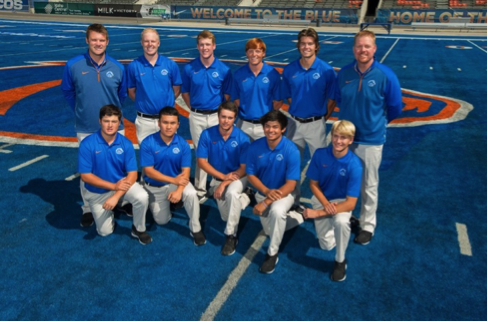 ISE STATE MEN'S & WOMEN'S GOLF
Falcon Crest Golf Club has hosted the Boise State Golf teams for many years. We love having them at our facility. It is great getting to know these fine young men and women. Seeing them grow as people and golfers is one of the many things we take pride in being a part of.
Since 2009 the JBM Foundation has donated over $65,000 to both the Men's and Women's Golf Teams. These donations help Boise State recruit players to stay competitive and travel to more prestigious events. In the end this helps grow the game of golf in the Treasure Valley.
I.V.A.L. BRAVEHEARTS
The Brave Hearts Corporation works in conjunction with the Idaho Veterans Assistance League, a 501(c)3 non-profit organization, to help Idaho Veterans and their families who are facing financial crisis.
Brave Hearts relies, in big part, on the contributions from individuals, corporations and foundations whose hearts are touched by the great need of those courageous men and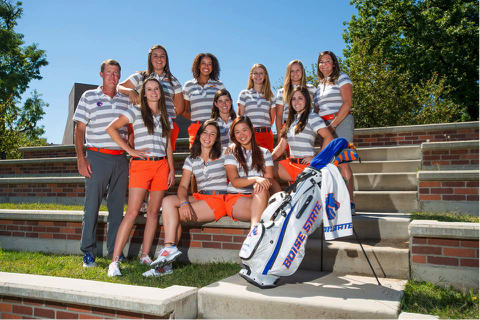 women who have served our great country.  It should be noted all Brave Hearts staff and board members are entirely volunteers, donating their time and talent to the organization.  With little overhead, virtually all funds received are donated to our Veterans. 
The funds Brave Hearts receives are distributed in one-time grants up to $500.00 for the needs of our Idaho Veterans – from paying their power and heating bills, home or mortgage expenses to emergency home or car repairs.  All cases are thoroughly and thoughtfully considered.
One example was the case of a terminally ill Veteran dying from the side effects he received in Vietnam from Agent Orange.  This brave Veteran received a grant to travel to his home to be laid to rest in the family plot.
The John Borbonus Memorial Golf Tournament has donated $65,000 to the IVAL Bravehearts since its inception in 2007. They have been able to help over 100 veterans with these donations. Every dollar counts!
SPC JOHN BORBONUS BRONZE MEMORIAL STATUE
In 2011 Master Sculptor Lena Toritch created a Bronze Memorial Statue of John that is located at the Kelly's Whitewater River Park in Cascade Idaho.
"John was such a happy kid and always eager to laugh. A traditional somber military statue would not reflect his personality. I imagined how he would pose for a photo to send home to his family, smiling and standing proud to be a soldier."
— Lena Toritch